I'm always on the hunt for a good, long-lasting stain, though so far I've had little success at finding one that actually works. This is, again, a rather self-indulgent Recommendation Thursday, so if there's anything in particular you'd like to see featured, leave a comment below. See the
original post
for an explanation of RT and for further contact info!
There are several formulations for lip stains (which can often also double as cheek stains). One of the more common ones lately is the felt-tip pen variety, but they also come in balms, gels, liquids, and sticks. There are also many other lip products that can be used as lip stains––many dark lipsticks can be blotted and last as long as stains––but I'm not including those here. These are
just
products that are intended to be lip stains (and that's still a large pool of contenders!), and out of those, only ones that are very well reviewed. Without further ado, then, here are the best lip stains, according to popular opinion.
Lip stain pens
are readily available at the drugstore; Revlon, CoverGirl, Maybelline, and N.Y.C. all make them, and there are several high-end options as well. The advantage of pens is that you can draw very precisely with them; the disadvantage is, you have to draw really precisely with them (problematic for those of us with tremors). They last longest if you store them point-down so they don't dry out, and always be sure to securely replace the lid.
N.Y.C. Smooch Proof Lip Stain
From the drugstore, N.Y.C. Smooth Proof ($4.99 at drugstores) is the best choice by far––I haven't tried it myself, but it's gotten great reviews from all corners. I have tried the CG one, and hated it (patchy, uneven color, and it dried out in a week, no joke––and I stored it point down and everything!), and the Revlon one seems to be universally disliked.
Left to right: Josie Maran Magic Marker, Hourglass Aura Sheer Lip Stain
For something more high-end, check out Josie Maran Magic Marker ($19 at
Sephora
), or the favorite among beauty bloggers, Hourglass Aura Sheer Lip Stain ($26 at
Sephora
), which doesn't have quite the same design, but is still pen-like.
Gel stains
are very common, too, though not at the drugstore level. They usually come with a doe-foot applicator, and you need very little product for full coverage, so you should merely tap the brush a couple times on your lips and then spread with your finger or a lip brush to keep from looking crazy.
Sephora Lush Flush
One of the oldest and most popular of this type is the Original Lip and Cheek Gel Stain from Vincent Longo ($22.50 from
Vincent Longo
). On the cheaper end, though, there's Sephora's own Lush Flush ($12 from
Sephora
), which has gotten rave reviews. theBalm Stainiac ($18 at
Sephora
) is the only one from this group that I've personally tried, and while many people swear by it, it feathered like mad on me and looked like I'd just eaten someone (more in the zombie sense than sexy vampire).
Staining lip sticks
are another option; these generally are less staining and long-lasting than gel and marker types, but also less drying, since they're often accompanied by balm-type ingredients.
Right to left: Tarte Lipsurgence Natural Lip Tint, Fresh Sugar Passion Tinted Lip Treatment SPF 15
Tarte's Lipsurgence Natural Lip Tints ($24 at
Sephora
) are probably the most popular of this kind, though there are many who say it's not nearly staining enough to be considered a true lip stain. It may very well be closer to a tinted lip balm than anything else, but I haven't personally tried it so I can't say. Fresh Sugar Tinted Lip Treatment SPF 15 in
Passion
and
Plum
($22.50 from Sephora) work similarly and are immensely beloved by many bloggers, though the price is prohibitive for me.
Tokidoki Gelato Lip Balm Stain
is the cheapest option of this kind (I reviewed it in Pink Martini
here
) at "only" $9, and many people really love it in Donutella.
Potted lip stains
are similar to the lip sticks in that they usually contain moisturizing, emollient ingredients, and therefore don't last as long as more traditional stains.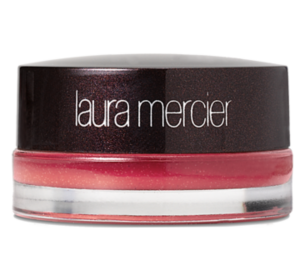 Laura Mercier Lip Stain
Laura Mercier Lip Stain in Scarlet and English Rose ($20 from
Laura Mercier
) is especially well-liked, and while I don't really know how staining it is, Korres Lip Butter ($12 from
Sephora
) supposedly works similarly.
Benefit Cha Cha Tint
Liquid lip stains
are represented by Benefit's
Benetint
,
Posietint
, and
Cha Cha Tint
($29 at Sephora). I've tried Benetint and Posietint (and will review them in more depth at some point), but neither of them impressed me, but Cha Cha Tint, released this year, has been very well received.
Lastly,
lip stain gloss
is another option, though they tend to not last as long as the others.
Stila Lip & Cheek Stain
Stila Lip & Cheek Stain ($24 from
Sephora
) comes in many colors and has quite a cult following, and NARS used to make one that may still be available at discount websites and the like.
So, a general summary: Lip stain markers, gel stains, and liquid lip stains tend to last longer, but they also tend to be more drying, while lip stain balms/sticks, potted lip stains, and lip stain gloss don't stain as much, but aren't as rough on lips. I tend to prefer the latter type, because they don't feather and migrate on me as badly (and, strangely, they don't fade as quickly, go figure), but it's really a matter of personal preference!
Do you like lip stains? What's your favorite? Have you tried any you didn't like? Recommendation Thursday isn't complete without recs from you, too!